English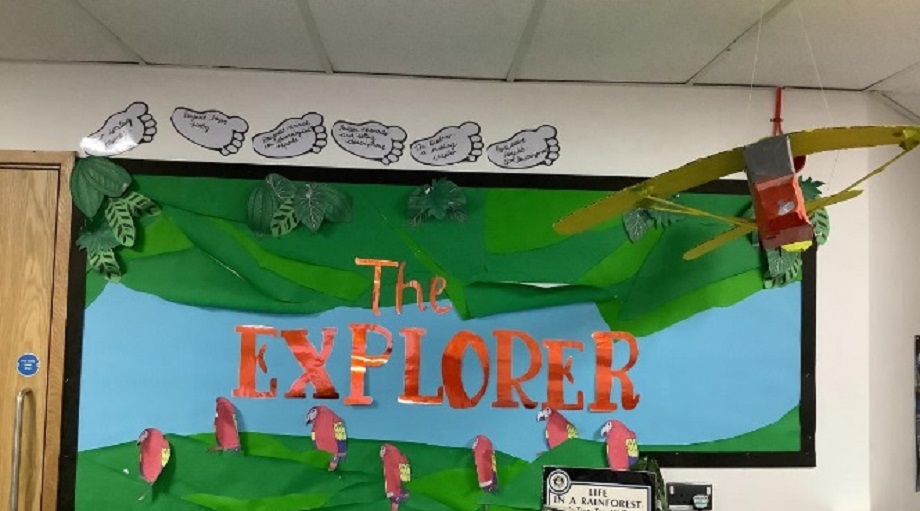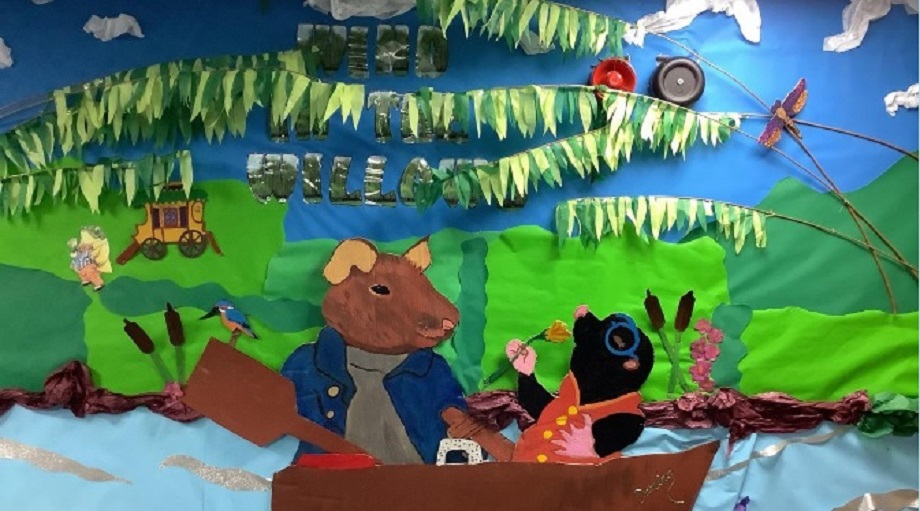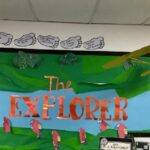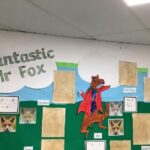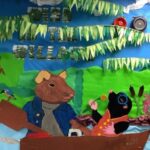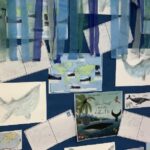 In EYFS the literacy area of learning is included within continuous provision and gives children opportunities to begin to develop the skills, as well as the engagement and motivation, needed to enable them to become readers and writers.  In addition, when they are ready, children are introduced to the basics of sentence writing, working in small groups with an adult.
A large part of children's literacy learning in EYFS is focused on developing a love of books: children are read to daily and are encouraged to share books.  Higher-level vocabulary from class books is shared with the children and this is modelled by staff in their interactions with the children. Children also have a reading book to take home and read on a 1:1 basis with staff each week. Dressing up and role play are linked to stories throughout the year.
In the Early Years Foundation Stage, children are taught phonics every day through the Read, Write, Inc (RWI) programme.
Phonics and Reading
The Read Write Inc (RWI) phonics programme provides a sound foundation for children's learning in literacy. RWI is a method of learning letter sounds and phonics which is used to help children develop their reading and writing skills.
Learning to read is one of the most important things your child will learn at our school: everything else depends on it.  We want your child to love reading – and to want to read for themselves. This is why we put our efforts into making sure they develop a love of books as well as simply learning to read.
Using RWI, the children learn to read effortlessly so that they can put all their energy into comprehending what they read. It also allows them to spell effortlessly so that they can focus on composing what they write.
When using RWI to read the children will:
o    learn that sounds are represented by written letters
o    learn 44 sounds and the corresponding letter/letter groups using simple picture prompts
o    learn how to blend sounds
o    learn to read words using Fred Talk
o    read lively stories featuring words they have learned to sound out
o    show that they comprehend the stories by answering questions.
When using RWI to write the children will:
o    learn to write the letters/letter groups which represent 44 sounds
o    learn to write words by saying the sounds in Fred Talk
o    write simple sentences.
The program is followed until every child can read fluently, confidently and with understanding. As well as whole group teaching, top up sessions take place to accelerate and consolidate phonics understanding.
In KS1, children also take home a reading book which is carefully matched to their reading ability through RWI.  In addition, children take a 'challenge' book which is linked to their area of development within RWI but also provides further challenge.  When children have developed the skills to read competently and confidently, they move onto choosing reading books within the Accelerated Reader (AR) programme.  Children's progress within is closely tracked through termly Star Reader tests and regular book quizzes.
Reading Comprehension
In addition to RWI, and in order to develop and extend children's reading comprehension, one English session per week is dedicated to reading comprehension from the class book.  Tier 2 vocabulary is also shared and children are encouraged to use those words in their written work.
Writing
Alongside RWI phonics, children in years 1 and 2, are taught to write using the Talk for Writing strategies.  This involves the children being exposed to a range of texts, both fiction and non-fiction.  They learn each text, get involved in the stories through role-play and dressing up before writing their own versions. The theme for each half term will be based on a whole class text.
Handwriting
In EYFS, children are taught the basic stages of pre-cursive handwriting, with the expectation that children will learn to join in the cursive style during year 2.
KS2
Reading
Years 3,4,5 and 6 are taught how to develop their reading and comprehension skills through whole-class reading sessions five times per week. The texts used are high-quality texts covering a range of genres. During these sessions, children are taught, and given opportunities to practise, a range of skills including analysing the author's use of vocabulary, predicting, summarising, and inferring information from the text.
To encourage children to develop a love of reading, children have opportunities to choose their own reading books from the school library.  To provide further engagement and motivation for reading, we use the Accelerated Reader programme across KS2.  Children spend time each week reading their own choice of books from a selection chosen to ensure the greatest speed of development. After reading each book, children complete an online quiz which gives them feedback on their reading.  Accelerated Reader promotes and rewards reading for pleasure, gives teachers the information they need to monitor students' reading practice and to make informed decisions to guide pupils' future learning.  Children collect points based on the books they read and are awarded certificates as they progress through the AR levels.
RWI phonics
Read, Write, Inc (RWI) phonics is used in Y3 for those children who need further development of their phonics skills.
In addition, RWI Fresh Start is a 'top up' programme aimed at children in Y5 and 6 who would benefit from further development of their phonics, reading and writing skills.
Writing
In KS2, writing is taught using the principles underlying the 'Talk for Writing' approach with texts linked to the whole class book for the term.  This process may involve children learning a text, or part of a text, (particularly in lower KS2) so that they internalise the text pattern.  This may be enhanced by further opportunities for talk and drama to fully submerse children in the text type.  Text genres are analysed to create 'success critieria' and vocabulary banks which can be used for independent writing.
All year groups use cursive text for handwriting.
KS2 pupils also participate in spelling lessons which follow the Spelling Shed spelling scheme.