Science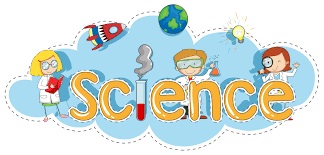 Intent – What do we want to achieve?
During their time at Lanner School, pupils will explore and learn about the world around them, progressively building up a body of key scientific knowledge and concepts, which align with the National Curriculum (2014). The science curriculum is also linked to our book based curriculum through carefully selected fiction and non-fiction texts, reflecting a thematic and balanced programme of study.
Through their study of science, children at Lanner School will learn to think creatively, form questions and express their ideas and knowledge through the use of ambitious language and vocabulary.  These skills will ensure that they are able to access the KS1 &KS2 curriculum and will be equipped for transition to KS3.
Implementation – What does science look like in the classroom?
Science at Lanner is taught weekly and throughout the year, in order that children can access regular teaching and build progressively on the knowledge and skills they have learnt. In Early Years, science is taught through the children learning about the world around them in their learning through play.
Teachers create a positive attitude to science learning within their classrooms and reinforce the expectation that all children are capable of achieving high standards in science. Our whole school approach to the teaching and learning of science involves the following;
         Weekly lessons that follow our own sequential "small steps" which ensure progression in        learning and fulfill the requirements of the National Curriculum.
         The strengthening of prior knowledge and the addressing of misconceptions through the use of quizzes at the beginning of units and as lesson starters.
         The embedding of scientific enquiry skills into lessons to ensure that these skills are being developed throughout the children's school career.  Equipping our children for transition to KS3 and their future.
         The teaching of scientific vocabulary related to key scientific knowledge and concepts.
         Links to our book based curriculum, through the careful selection of fiction and non-fiction books.
         Appropriate differentiation and challenge, to ensure that all children are able to access our science curriculum.
         The use of science as a mechanism to improve the cultural capital of all children at our school by taking opportunities to develop children's scientific understanding by accessing outdoor learning and workshops with experts.
Impact – What is the desired outcome of the teaching of science?
The teaching of science at Lanner School results in a fun, engaging, high-quality science education, that provides children with the building blocks for understanding the world, and forms the foundations for a successful transition to the Key Stage 3 science curriculum.
         Outcomes are generally seen in the Science books, although success is not always in written form and can be verbal or communicated through diagrams and drawings.
         Children review their successes in achieving the lesson objectives at the end of every session and these skills and knowledge are reviewed at the start of every new lesson.
         End of unit assessments also gauge the level of understanding across each unit.
         Key Stage 2 Science SAT's teacher assessment forms a final formative assessment of the impact of science teaching at Lanner.
Ultimately, by the end of their journey at Lanner School we want our pupils to see science as fun and accessible: as well as thought provoking and challenging.  We want them to be fascinated by the scientific world around them and be hungry to continue their learning in their secondary education, future lives and careers.
Supporting Every Pupil in Science